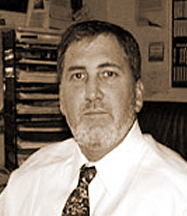 Greg Stockton

Gregory R. Stockton is the President of Stockton Infrared Thermographic Services, Inc.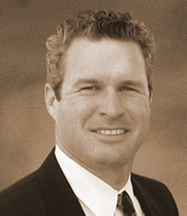 Peter Hopkins

Peter Hopkins is a Level III Certified Infrared Thermographer and a founding partner and current Vice-President of United Infrared, Inc.

EnergyScanIR™ is a network of trained infrared thermographers with a simple goal…to help homeowners save energy. The service we offer will help homeowners reduce energy consumption, leading to savings on energy costs.
All the network members are experienced building technicians, Certified Infrared Thermographers, and have been trained in infrared thermography of residential structures. The technicians all own their own companies and are members in good standing in the EnergyScanIR™ Network.
The network is operated by United Infrared, Inc., a North Carolina Corporation owned by Greg Stockton and Peter Hopkins.
As Technical Director of EnergyScanIR™, Mr. Vics will provide training and technical support for all of the EnergyScanIR™ member contractors.Mr. Vics is a Level II Certified Infrared Thermographer who specializes in Building Science and Weatherization applications. Additional certifications include BPI certifications as a Building Analyst Professional, Envelope Professional, Heating and A/C-Heat Pump Professional and he is a nationally certified HERS Rater.
Howard is a consultant in the field of energy conservation and high performance buildings and specializes in the use of Infrared Thermal Imaging for building diagnostics. His work includes conducting comprehensive home assessments and performing energy audits for both residential and commercial clients to develop insulation and energy conservation strategies.
Mr. Vic's company, Building Performance Consulting is BPI-accredited as a Home Performance contractor and participates in the New York Home Performance with Energy STAR program, EmPower NY, and the Energy STAR-Labeled new homes programs as well as the Multi-Family Performance Program.
Howard graduated from Northeastern University in 1985 with a Bachelor of Science degree in Engineering, with an emphasis in heat transfer and material science.
Corporate Office
8472 Adams Farm Road
Randleman, NC 27317
Telephone: 888-SCAN-4-IR
E-mail:
info@unitedinfrared.com
Regional Office
P.O. Box 1403
Bonsall, CA 92003
Telephone: 888-722-6447 x9
E-mail:
info@unitedinfrared.com